The city of Aberdeen is located in the north-east of Scotland.  Since the 1970-'s is has been best known as the center of the Oil and Gas Industry in the North Sea supporting exploration and production in the North Sea and off the west coast of Scotland.
Early Years.
There has been a settlement at Aberdeen since Roman times, with mention of the older name "Devana" in about AD 74, the name "Devana" also appears in maps drawn by Ptolemy in the second century.  There are a variety of theories regarding the names "Devana" and "Aberdeen".  The most obvious is a relation to the two rivers, the Dee and the Don, that both outfall within modern Aberdeen, the Don to the north of the city, and the Dee to the south.
Little is known of the history of the city during the dark ages, that period that followed the fall of the Roman Empire until the 13th century.  Aberdeen was by then a noted town, population of some thousands, substantial at that time.  Churches and a cathedral has been founded.  The city grew and prospered through trade with especially the north of Europe, providing a trade path with the rich hinterland.  
The Oil and Gas Era.
In the 1960s it was proposed to explore for oil and gas in the North Sea.  First oil was struck in 1969 (gas had been found earlier), with the industry firmly established in the area with the discovery in 1970 of the Forties Oil Field.  The industry has now gone from strength to strength, building a formidable technology base from the sometimes demanding conditions in the North Sea that has seen the Aberdeen Oil and Gas Industry becoming a global leader in offshore exploration and production technologies.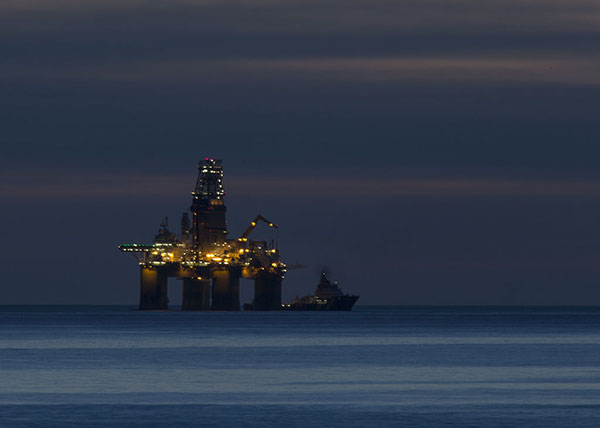 Two Universities.
Aberdeen's first university was established in 1495 with those original buildings still being part of the modern University of Aberdeen site at Kings College to the north of the city.  A second university, Marischal College, was established in 1593.  Those original universities merged in 1860 to form the current University of Aberdeen.  Perhaps the most famous academic to work in Aberdeen was James Clerk Maxwell whose 19th century work in electromagnetics predicted the speed of light, and with the implications of that work, opened the path for Einstein in the next century.  But again Aberdeen has had two universities since the Robert Gordon Institute of Technology became a university in 1992.  Both of these universities are supporting Oceans'17.